KASSY'S STORY
CONGENITAL PIGMENTED HAIRY NEVUS
Meet Kassy, a lively 5 ½ year old girl from Tijuana, Mexico, who was born with a congenital pigmented hairy nevus on her right arm.
"It was a black birthmark with a lot of hair. It looks like a monkey and it was bad looking," Kassy described it, as only a five year old can say. Kassy has undergone three surgeries so far, all through Fresh Start.
+ Read More of Kassy's Story
"Without the program we would not have been able to afford it," Kassy's grandmother said.
The first of Kassy's three surgeries created an expander in the skin of her abdominal area to fill over time with a saline solution, expanding the skin in the area.
The second surgery removed the expander and created a 'pocket' in her abdomen. The hairy nevus tissue was removed and the arm was sewn into the abdominal pocket.
The final surgery, on February 28, was to separate her arm from her side. Fresh Start volunteer surgeon and ASPS member Sara Dickie, MD, was the lead surgeon on Kassy's treatments and has overseen her care.
Kassy is now headed home to begin her life anew without her "monkey skin" as a fun-loving, happy and vibrant young girl.
JAY'S STORY
CLEFT LIP & CLEFT PALATE
This year was my first experience with Fresh Start. My son, Jay, was 22 months old when he was placed for foster care in our home. I picked him up from the Gary, Ind., office and the first thing I noticed is this tiny little boy with a large hole in his lip.
He had never seen a doctor since birth, and his cleft lip and palate had caused him to have failure to thrive due to difficulties eating. Also, he couldn't hear because of his cleft palate. He looked like a child from a third world country. He had no speech, except screaming -- and I mean a lot of screaming.
+ Read More of Jay's Story
So began our big adventure into the world of cranial facial surgery. Over the past 11 years, Jay has had seven facial surgeries and now he's started orthodontics, because with a cleft palate comes missing jaw bone and missing teeth. All of these surgeries are very difficult for a little kid, but the result is he can eat whatever he likes; he doesn't get ear infections; his speech is understandable, and he has normal hearing.
He attends middle school now and has many friends who know about his surgeries but don't think of him as different. He is known as Jay, not the kid with the hole in his face. Our family has benefited from Fresh Start because we didn't have to worry how U of C was going to be paid by the state of Indiana.
Foster children have Indiana medicaid even after their adoptions, and some insurances consider later surgeries in their teen years to be cosmetic and not necessary.
Everyone likes to feel unique, but no one, especially children, want to be perceived as having something wrong or that distracts from who they are. And so Fresh Start, we are extremely grateful for your caring and compassionate group, who provided for everything -- from parking vouchers to Ronald McDonald House to a list of every restaurant within a mile -- so that we could be with our children during the time of their surgery.
And to Dr. Reid, who Jay used to call the "brown guy," who would sit on the floor next to Jay just so he could get a good look in his mouth without freaking him out, and who referred us to Fresh Start, we give everlasting gratitude.

Ariella's story
amniotic band syndrome (ABS)
One of our youngest patients is Ariella from Wheeling, Ill.
Born with amniotic band syndrome (ABS), Ariella has undergone several surgeries to correct issues in her hands, legs and feet.
Amniotic band syndrome occurs when a developing fetus becomes entangled in fibrous string-like amniotic bands in the womb, restricting blood flow and the baby's development.
+ Read More of Ariella's Story
Lead surgeon and ASPS member Dr. Lawrence Zachary performed surgery on Ariella's left foot and ankle and her left wrist. The process of separating her fused fingers and toes began at a previous Fresh Start Surgery Weekend.
Fresh Start patients often require years of surgeries, medical services and extensive follow-up until the best medical outcome has been achieved. Care is provided as long as it is needed. Ariella is an example of a child in need of long-term treatment from Fresh Start.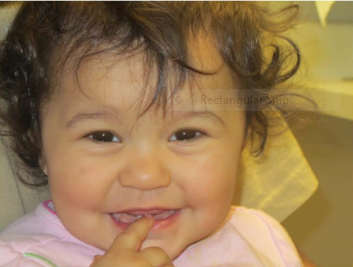 PATIENT PHOTO GALLERY
Jay's story is one of many. The Fresh Start team has helped countless children across the U.S. These are just a few examples of lives transformed.